THE LINE UP:
Today we've got 4-5 deals in the line up as we Rapid Fire through them. Watch the timer on the Camofire homepage for each item to change. If one sells out the next shooter will show up.
The hunting deals for today are:
BADLANDS MEDICAL KIT BAG (60% off)
RUSSELL DRYSTALKER 2 SCENT-STOP PARKA (75% off)
SITKA KELVIN VEST (41% off)
RUSSELL APXg2 L4 GALE SOFT SHELL JACKET (58% off)
BOHNING LYNX 4-ARROW DETACHABLE BOW QUIVER (58% off)
Today's First Shooter – BADLANDS MEDICAL KIT BAG
Suggested Retail Price: $19.99
Camofire Price: $7.99 – 54% OFF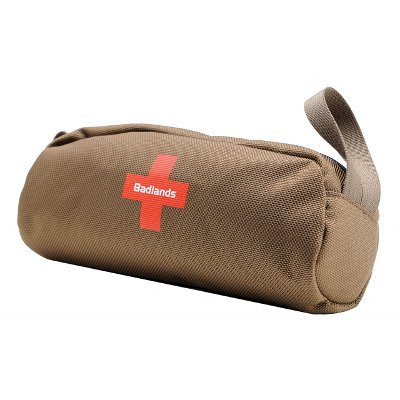 Description:
Never again will you have to search for all your first aid supplies while hunting, the Badlands Medical Kit Bag will keep all essential items conveniently in one bag. With a weight of 2.5 oz you will be able to load this bag up and and still be packing minimal weight.
Inside you'll find a tri-fold organizer that you can remove, fill up with supplies in the mesh zip closure pockets and then put back into the bag. Dimensions of 5″X10″X5″ there is no need for extra space when this kit is stashed in your pack. No first aid supplies are included in this kit, but this way you can customize and stock it with only the supplies you need.
We hope you wont ever need this kit but it's always good to be prepared with the Badlands Medical Kit Bag.
—
Got something to say about the BADLANDS MEDICAL KIT BAG? Tell the world by commenting below.
Camofire.com – 146 East 13065 South Suite A, Draper, UT 84020 – 801-676-9631