Sitka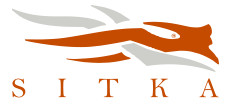 From an idea spawned deep in the backcountry, Sitka Gear has grown to be an elite trendsetter in high-performance hunting clothing. After a 3000 vertical feet climb in darkness and snow flurries Sitka founders realized there was a need for high-performance hunting clothing. From that one moment Sitka was officially founded in 2005 and the work began. Drawing on strong backgrounds in the climbing, mountaineering, and general head strong assaults of the backcountry, expertise and experience where focused on bridging the gaps that existed between these endeavors. Sitka's driving goal was not only to bridge the technology gaps that existed from a fabric, construction, and product form perspective, but to fully immerse themselves in driving new technologies and solutions for the modern outdoorsman.
All of Sitka's gear is based on the layer system and each garment can be worn with our without the other Sitka items. Sitka Gear offers a full line of base layers, mid layers, outer layers, gloves, hats, and packs.
In 2005 Sitka Gear partnered with Gore and they together designed and distributed a more technical performance camouflage pattern that the hunting industry had never seen. In 2010 the entire Sitka line featured the Gore Optifade Concealment pattern and it was a huge success.
Sitka Gear is still a leading trendsetter in the performance hunting clothing line today and they will be for many years to come.
Sitka is "Turning Clothing Into Gear!"
View this brand at BlackOvis.com