Badlands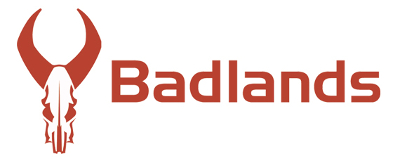 For over 10 years Badlands Packs have been a leader in the hunting pack industry. Brought to you by Vortex Outdoors Badlands started out by manufacturing some of the finest mountaineering packs in the world. Badlands saw the gap between mountaineering packs and hunting packs and decided it needed to be filled. From that day on Badlands has spent every day trying to make hunting packs and accessories that set a new standard in performance, design, and comfort. Their technology was, and still is, the most cutting edge on the market.
In 2012 Badlands wanted to give hunters a one stop shop for all their hunting gear and launched their clothing product line that is second to none. From base layers to outer layers Badlands has it covered and their clothing line is offers the same performance and standards that their packs offers.
All of Badlands products are covered with an Unconditional Lifetime Warranty. They don't care where you bought it or how you broke it, they will fix it.
View this brand at BlackOvis.com