COMBINED SHIPPING You asked for it, we listened. Combined shipping is here.
We are very happy to announce that you will now have the opportunity to select a shipping option called "Combined Shipping" which will allow you to purchase multiple orders and combine them for up to 7 days. In a nutshell this is how it will work:
You'll need to login in order to get started. IF you don't have an account, you can now go to the "MY ACCOUNT" page and create one. IF you've lost or forgotten your password, the "MY ACCOUNT" page will help you remember or reset your password.
Select "Combined Shipping" on any order for the process to start. You'll pay regular shipping rates on this first order. We'll hold that order rather than ship it out within 24 hours as we typically do.
On each subsequent order you'll have the option to either SHIP IT NOW with the normal shipping methods or to select COMBINED SHIPPING.
If you select COMBINED SHIPPING, each item (not orders, items) that you order within the next 7 days will only cost you $.99 shipping per item.
At any point within the 7 day window of time you can login to MY ACCOUNT and have your order ship now by selecting that option.
After 7 days we'll bundle all your items together and ship it out in one package.
This will save you $ on shipping, save Brown from coming to your house every day and likely save your marriage so your spouse doesn't see that you're pulling the trigger every day!
For more details on Combined Shipping and how it works, visit the Shipping Policy page link found on the bottom of the Camofire.com home page.
Today's First Hunting Deal: LUCKY BUMS YOUTH SOFT SHELL HUNTING JACKET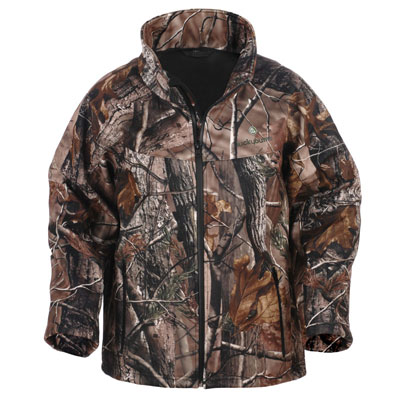 Suggested Retail Price: $69.99
Camofire Price: $31.49 – 55% OFF
Description:
Nothing ends a hunt with your your kids faster than cold and wet. With the Lucky Bums Soft Shell Jacket you can head out the door no matter wind, rain or snow. We've tested this jacket on the 2010 Utah deer hunt in the rain, sleet and snow and our little guy was warm and dry all day. This softshell isn't insulated but has a fleece backing to the waterproof, wind resistant polyester fabric. As you layer up under it when the temps really dip, the fabric will stretch to keep movement free. The soft outer shell material is quiet but also very rugged and will stand up to season after season. Waterproof front and hand pocket zippers along with bottom hem cinch cord round out the features to make this jacket rank right up there with anything you would wear at a price mom will appreciate.
—
Got something to say about the LUCKY BUMS YOUTH SOFT SHELL HUNTING JACKET? Tell the world by commenting below.