This will be the second item of the day once the Hunters Specialties Treestand Shooting sticks sell out.
WILLIAM JOSEPH DRYNAMIC FISHING WADERS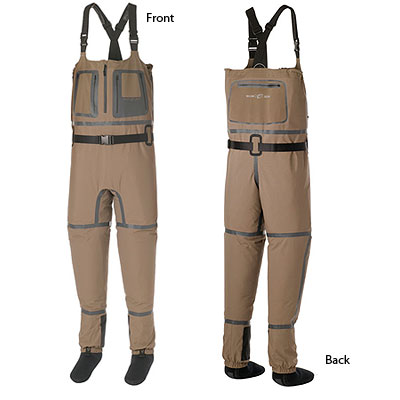 Product: WILLIAM JOSEPH DRYNAMIC FISHING WADERS
Regular Retail Price: $349.00
Camofire Price: $144.80 – 59% OFF
Description:
William Joseph raised the bar with the Drynamic Waders by making a fly-fishing wader that is as durable as anything available but it also has exceptional breathability while keeping you dry. Using the 5-layer William Joseph Dry Vent fabric system, which is some next level stuff when it comes to fusing breath ability and durability, it keeps you dry and comfortable thanks to durable seam taping both inside and outside.
A waterproof front zipper on the top chest area makes getting into your waders a cinch, which becomes especially handy during the cold-weather months when layered clothing is a must. The zippered top also provides a more close-to-body fit. 2 pockets, one on front and one on back, are stretchable and convenient to access.
The Drynamic waders represent everything William Joseph knows about fabrics, breathable membranes and manufacturing techniques. Slip them on and zip 'em up for the best fitting most comfortable waders you've ever had.
—
Got something to say about the WILLIAM JOSEPH DRYNAMIC FISHING WADERS? Tell the world by commenting below.