CAMOFIRE RELOADED!
We've got number of hunting deals coming your way today that will be at 40%-70% off, featuring deals from WILDVIEW, CORE4ELEMENT, ROCKY, EASTON and SOG to name a few. Be sure to check out all of the Reloaded deals available. Get ready to pull the trigger!
Some of the Camofire Reloaded deals for today will include(not in this particular order):

WILDVIEW WV30 TRAIL CAMERA
CORE4ELEMENT HIGHLINE PANT
CORE4ELEMENT 2012 PIVOT 1/4 ZIP TOP
ROCKY L1 ULTRALIGHT HUNTING BOOT
DUCKS UNLIMITED FULL CUSHION WOOL BLEND HIKING SOCK 2-PACK
ROCKY L3 ATHLETIC MOBILITY SILENT HUNTER PARKA
HUNTERS SPECIALTIES DERINGER SLATE & DIAPHRAGM TURKEY CALL COMBO
EASTON STAKEOUT FULL DAY BACKPACK
MOTHWING MERINO BLEND BOXER
HUNTERS SPECIALTIES ULTIMATE PREDATOR CALLS KIT
RINEHART 18-1 ARCHERY TARGET
EASTON THE HINSCH WAIST PACK WITH SHOULDER SUSPENSION
CORE4ELEMENT 2012 MERINO 190 BASE LAYER BOTTOM
NATURAL GEAR WINDPROOF SNOW CAMO FLEECE BIB
NATURAL GEAR WINDPROOF SNOW CAMO FLEECE JACKET
LORPEN LIGHT HIKER MERINO WOOL SOCKS
SITKA CONTRAIL WINDSHIRT
SOG FASTHAWK TACTICAL TOMAHAWK
…and many more deals!
Today's First Shooter – WILDVIEW WV30 TRAIL CAMERA
Suggested Retail Price: $119.99
Camofire Price: $65.00 – 46% OFF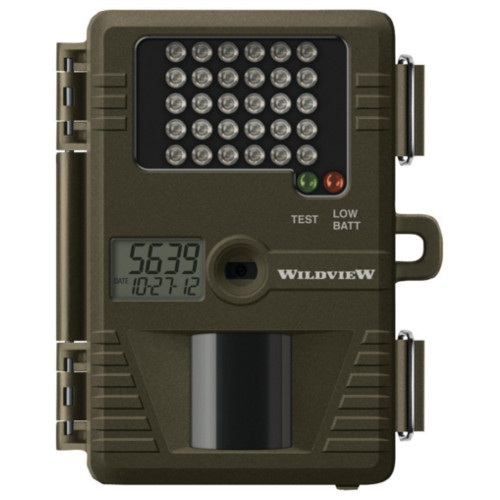 Make the scouting season flawless with the Wildview TK30 Trail Camera that features a ZX7 Processor and TRIAD TECHNOLOGY which will mean fast and reliable images from your trail cam. With two settings of eitehr 8 or 5 megapixels and HD Video Recording in 15/30/60 second clips, the TK30 is ready to roll. For nightime images the 30 IR emitters give you up to 40 foot range for clear images.
The TK30 comes in at a very small palm size trail cam that runs on 8 AA batteries that you'll have no problem hiking deep into the mountains to your furthest hunting spot. Thanks to a laundry list of features and reliable use, the Wildview TK30 trail cam is your next upgrade to make scouting this year hassle free.
—
Got something to say about the WILDVIEW WV30 TRAIL CAMERA? Speak your mind by commenting below.