WALKER'S GAME EAR POWER MUFF QUADS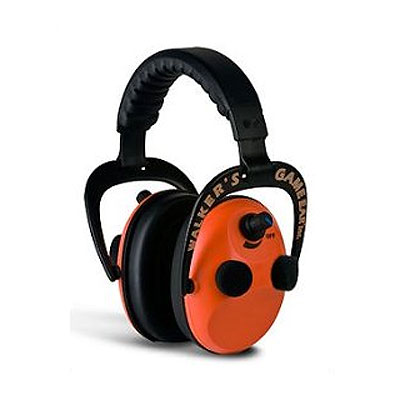 Product: WALKER'S GAME EAR POWER MUFF QUADS
Regular Retail Price: $199.99
Camofire Price: $91.65 – 54% OFF
REVIEW
Check out this review of the Power Muff Quads if you want more third party insights:
http://www.defensereview.com/walkers-game-ear-power-muffs-quad-active-electronic-hearing-protection/
Description:
Walkers Game Ear Power Muffs Quads tips the scales in your favor weather you use them for hearing enhancement while hunting so that you'll hear the animals well before you typically would or weather you're protecting your ears from harmful noise damage. Waterfowlers and gun range hunters especially love the enhanced hearing along with the protection so you won't have to yell at each other to be heard.
With Adjustable Frequency Tuning (AFT) it allows shooters who prefer muffs to now tune in specific sound frequencies and custom set their Walker's Power Muffs to match their individual hearing need while at the same time it will protect from the harmful affects of muzzle blasts. They've incorporated the same technology and components found in their #1 selling Game Ear II and put it into the Walker's Power Muffs.
Two independent volume controls allow for true stereo sound but at the same time wind-resistant high frequency microphones make it easy to identify sound and direction. Quit saying "what?" and start protecting your ears and increasing your chances of hearing game with Walker's finest ear muffs.
—
Got something to say about the WALKER'S GAME EAR POWER MUFF QUADS? Tell the world by commenting below.