TODAY'S RAPID FIRE LINE UP
Today we have 6 deals coming your way. Deals may go fast and will either sell our or will go until the timer reaches zero, after which the next hunting deal will arrive. Get ready to pull the trigger!
Some of the hunting deals for today will include:

VICTORINOX ALPINER KNIFE (54% off)
TOOL LOGIC SL KNIFE WITH PLIERS AND SCREWDRIVER (71% off)
BROWNING XPO BIG GAME INSULATED BIB (60% off)
SOG TRIDENT ASSISTED OPENING KNIFE (63% off)
BROWNING XPO WOMEN'S BIG GAME JACKET (57% off)
BROWNING WOMEN'S FLORAL STAMP LONG SLEEVE TEE SHIRT (68% off)
Today's First Shooter – VICTORINOX ALPINER KNIFE
Suggested Retail Price: $34.99
Camofire Price: $15.99 – 54% OFF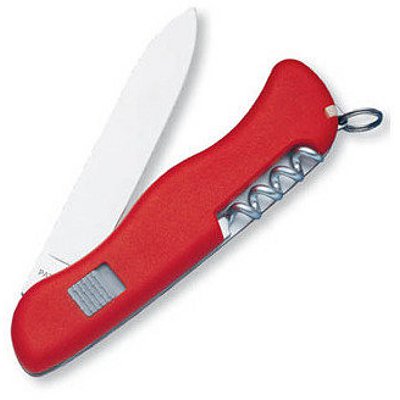 For a first time knife owner or a knife collector the Vitorinox Alpiner Knife is one classy knife. A simple yet hefty locking-blade knife the Alpiner works great for everyday packing or in a backpack.
The locking blade is released by a button-lock and easily closes with one hand. It's large locking blade easily cuts rope, slices steak, or skins the largest of bears. The Apliner features a corkscrew, key ring, tweezers, and a toothpick. This model is the smallest and lightest of full size Swiss Army knives and has a Life time warranty.
—
Got something to say about the VICTORINOX ALPINER KNIFE? Speak your mind by commenting below.