CAMOFIRE RELOADED
We've got number of hunting deals coming your way today that will be at 40%-70% off, featuring hunting gear from CORE4ELEMENT, EASTON, NATURAL GEAR, VICTORINOS, KLYMIT to name a few. Be sure to use the arrows to check out all of the Reloaded deals available. Get ready to pull the trigger!
Some of the Camofire Reloaded deals for today will include(not in this particular order):

VICTORINOX ALPINER KNIFE
BROWNING 468 MOUNTAIN HUNTER SEMI-SKINNER
KENETREK TERRANE HUNTING BOOT WITH GAITER
SIMMONS PRO HUNTER 7MP NIGHT VISION TRAIL CAMERA
EASTON MOUNTAIN HIKE CARBON TREKKING POLES
NIKON PROSTAFF 16-48×65 SPOTTING SCOPE OUTFIT
SITKA CORE BOXERS – XL only
BADLANDS ION PANT
BRUNTON ETERNA FULL SIZE BINOCULARS
CORE4ELEMENT TORRENT JACKET
CORE4ELEMENT CAMO MERINO 190 CREW TOP
KLYMIT INERTIA XL OVERSIZED BACKPACKING SLEEPING PAD
NATURAL GEAR RAIN GEAR
…and many more deals!
Today's First Shooter – VICTORINOX ALPINER KNIFE
Suggested Retail Price: $34.99
Camofire Price: $14.99 – 57% OFF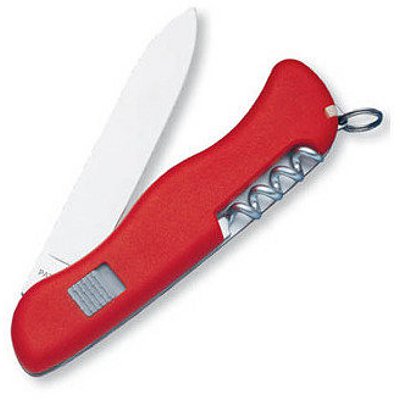 For a first time knife owner or a knife collector the Vitorinox Alpiner Knife is one classy knife. A simple yet hefty locking-blade knife the Alpiner works great for everyday packing or in a backpack. The locking blade is released by a button-lock and easily closes with one hand.
It's large locking blade easily cuts rope, slices steak, or skins the largest of bears. The Apliner features a corkscrew, key ring, tweezers, and a toothpick. This model is the smallest and lightest of full size Swiss Army knives and has a Life time warranty.
—
Got something to say about the VICTORINOX ALPINER KNIFE? Speak your mind by commenting below.