Today's First Item: VANGUARD SPOTTING SCOPE WINDOW MOUNT
Regular Retail Package Price: $89.99
Camofire Price: $42.49 – 53% OFF Retail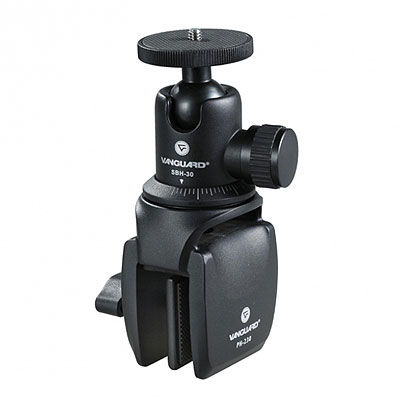 Description:
Driving down the highway and you spot a herd of elk high on the distant ridgeline. You pull over nearly driving off the road and try to steady your high powered binos or spotting scope on the window edge to keep it steady but it wants to roll and slide on the glass edge. Enter the Vanguard PH Mini Ball Head Window Mount and you can capture the moment no matter the location without stepping foot out of your truck. No tripod? No problem.
The PH window mounts have unique bases and non-slip platforms that easily attach to vehicle windows, tripods, fences, tree branches, tubular structures and others, enabling steady use of cameras, camcorders or spotting scopes for effortless panning as you scout. It was designed for mounting to windows and other similar structures and features a compact ball head that very smoothly moves 360 degrees with precise tilt adjustment.
It will securely holds gear up to 11 lbs so keep it handy for the next time you're spotting from a truck or you have an object you can attach this handy window mount.
—
Got something to say about the VANGUARD SPOTTING SCOPE WINDOW MOUNT? Tell the world by commenting below.