First Hunting Deal Today: VANGUARD CLASSIC SERIES MULTI PISTOL CASE
Regular Retail Package Price: $79.99
Camofire Price: $39.90 – 50% OFF Retail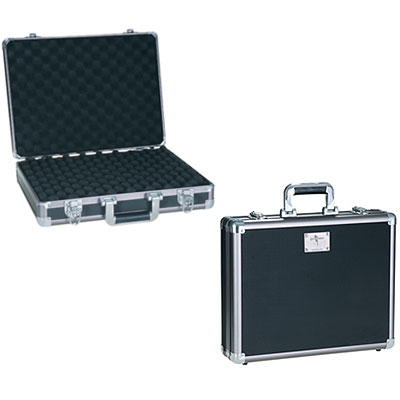 Description:
So you like guns. We do too. Transporting your handguns if you're carrying more than one can be tough but if you're rolling with the Vanguard Multi Pistol case you're not only traveling with your guns safely and securely stored but you'll travel in style. The classic case is made with a very strong aluminum alloy frame with corners that are reinforced for strength and durability cause we all know what the airlines do to luggage.
Speaking of which, this case is airline approved if you are traveling cross country. But even if you're just headed to the gun range, there's no better way to transport your weapons thanks to the impact resistant foam interior and padlock acceptable case. Put your mind at ease, your handguns deserve the care by storing and transporting them in a quality case that you've been waiting for.
—
Got something to say about the VANGUARD CLASSIC SERIES MULTI PISTOL CASE? Tell the world by commenting below.