THE LINE UP:
Today we've got 4-5 deals in the line up as we Rapid Fire through them. Watch the timer on the Camofire homepage for each item to change. If one sells out the next shooter will show up.
The deals for today are:
VANGUARD LEADER BI-POD SHOOTING STICK (63% off)
VANGUARD ALTA 233AO LIGHTWEIGHT ALUMINUM 3-SECTION TRIPOD (40% off)
CRISPI KANADA GORETEX HUNTING BOOT (44% off)
SOG MAGNADOT FOLDING KNIFE (57% off)
Today's First Shooter: KERSHAW NERVE POCKET KNIFE
Suggested Retail Price: $80.00
Camofire Price: $29.99 – 63% OFF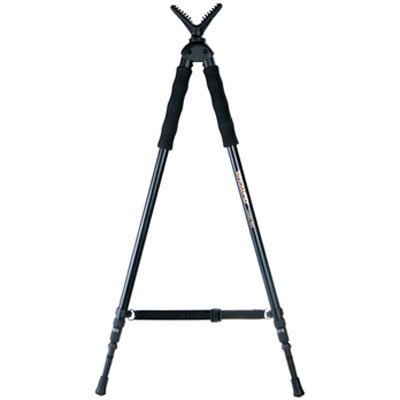 Description:
VANGUARD Leader B62 and B49 bipod shooting sticks are a true leader in the field with a V-shaped yoke that swivels a full 360° allowing for shots from any angle. Choose from either a full extended height of 38″ or 49″ in a camo pattern. The yoke is made from a durable yet flexible rubber that will allow a good platform for your rifle stock but will also cup to the shape so that despite the weather it'll hold true.
The aluminum alloy legs are durable and lightweight which are quickly adjustable with a twist of the legs. Lock them in place with another turn and you're set to shoot. The ergonomically cushioned foam handle provides a comfortable grip and will insulate from the bitter cold. The Leader bipod also has rubber tipped feet. With a top height of 38″ or 49″ to choose from and compact heights of 30″ and 25 3/4″ respectively, the Vanguard Leader bipod has you covered for sitting, treestand, blind and standing positions.
—
Got something to say about the VANGUARD LEADER BI-POD SHOOTING STICK? Tell the world by commenting below.