TODAY'S LINE UP:
We've got 3-4 deals in the line up today. Each deal will either change on the timer (which is based on Mountain Time Zone) OR if it sells out before the time is done it'll automatically move on to the next deal.
Some of the deals for today are:
TRUGLO TRU-SITE EXTREME COMPACT 3 PIN SIGHT WITH LIGHT (60% off)
CRKT VAN HOY YEA GO ASSISTED OPENING KNIFE 50% off)
BUSHNELL SCOUT 1000 ARC RANGEFINDER & POWERVIEW BINO COMBO SET (62% off)
CARBON EXPRESS ULTRA SHOCK CARBON STABILIZER (50% off)
PROLINE SAGE CREEK BREATHABLE CHEST WADERS (57% off)
EASTON AXIS FULL METAL JACKET DOZEN ARROWS WITH VANES (50% off)
Today's First Deal: TRUGLO TRU-SITE EXTREME COMPACT 3 PIN SIGHT WITH LIGHT
Regular Retail Price: $145.00
Camofire Price: $58.18 – 60% OFF Retail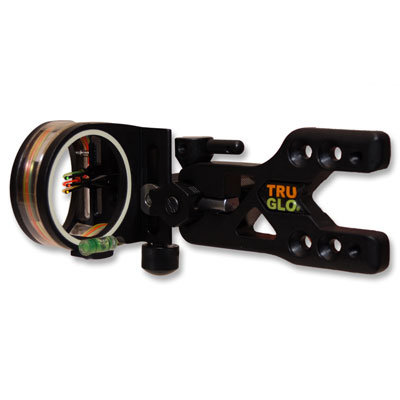 Description:
From the TRUGLO award-winning Tru-Site Xtreme series comes this ultra-compact lightweight 3 pin version that delivers when accuracy and precision is paramount. The clean design of this bow site makes micro adjustments quick and easy without special tools. Features like the click adjustment for windage or elevation , glow in the dark shooter ring, adjustable level, reversible bracket for left or right handed shooters make this bow site a no brainer. Even though it has extra long fiber optics to draw in an incredible amount of light to the .29 diameter pins, as the light of the day fades and big bucks slip from cover to feed, you can switch on the violet LED that will add enough light to make the shot. Whether you're a seasoned archer looking to shed some weight or looking for your first site the TRUGLO Xtreme compact is feature rich and performs flawlessly from the target range to the treestand.
—
Got something to say about the TRUGLO TRU-SITE EXTREME COMPACT 3 PIN SIGHT WITH LIGHT? Tell the world by commenting below.