THE LINE UP:
Today we've got 4-5 deals in the line up. We will Rapid Fire through them every few of hours so be sure to watch the timer on the Camofire homepage for each item to change. If one sells out the next shooter will show up.
The hunting deals for today will include:
TRIBEONE OUTDOORS GEAR NET COMBO PACK (50% off)
STEALTH CAM PROLWER HD (58% off)
LEUPOLD VX-1 3-9x50mm RIFLE SCOPE (45% off)
NATURAL GEAR SNOW CAMO JACKET (72% off)
Today's First Shooter – TRIBEONE OUTDOORS GEAR NET COMBO PACK
CHECK OUT HOW THIS ITEM WORKS

Suggested Retail Price: $60.00
Camofire Price: $29.90 – 50% OFF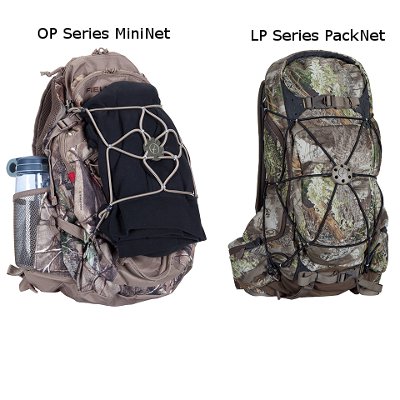 Description:
The LP and OP Series PackNet™ are a very unique and ingenious system for carrying extra gear on just about any object made from fabric, especially a hunting or backpacking pack. Made from high strength military spec shock cord utilizing a unique center hub and a flexible two-loop adjustment system, the net attaches tightly to any location on your pack without damaging or creating a weakness in the pack fabric or structure.
This product is an ideal solution for securing gear the exterior of your pack, thanks to the unique design of the PackNet™ it will tightly hold gear at any location on your pack no matter how many items you decide to carry. Ideal for long hikes in where you may have extra gear or better yet for long hikes out when your gear must be stowed on the outside because you're hauling elk meat on the inside.
The secret is in the highly innovative Tribe One PackTach­™ System that allows you to create a hook point to any location on your pack. A system like this will have you wishing you had the LP or OP last year on your hunts but grateful as you head into the mountains this year and for many to come.
—
Got something to say about the TRIBEONE OUTDOORS GEAR NET COMBO PACK? Tell the world by commenting below.