THE LINE UP:
Today we've got 3-4 deals in the line up as we Rapid Fire through them. Watch the timer on the Camofire homepage for each item to change. If one sells out the next shooter will show up.
The deals for today are:
TOOL LOGIC LARGE LED FLASHLIGHT (70% off)
APEX GEAR PRO-TUNE STABILIZER (58% off)
SOG TACTICAL TOMAHAWK (60% off)
CORE4ELEMENT ELEMENT PANTS – SMALL and SMALL TALL ONLY (74% off)
Today's First Shooter: TOOL LOGIC LARGE LED FLASHLIGHT
Suggested Retail Price: $44.00
Camofire Price: $12.99 – 70% OFF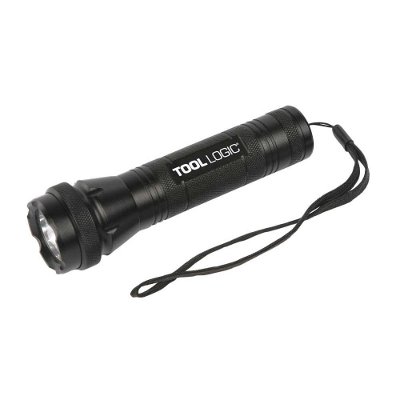 Description:
The SOG Tool Logic LED Flashlight is a light that can be used more an array of night time tasks, whether it being finding your way to your go to treestand or quartering a bull elk this light is reliable and durable. There are 3 settings to fit your needs: high, low, and strobe. With a 60 lumen output this flashlight offers 2.5 hours of runtime on only three AAA batteries.
The black anodized aluminum casing is extremely durable and can handle being dropped more than once. The switch is tested for 1000 repeat uses to ensure no loosening or malfunctioning. Toss it in your glove box, backpack, or emergency kit, and you can be sure that this LED will be in working condition when you need it.
—
Got something to say about the TOOL LOGIC LARGE LED FLASHLIGHT? Tell the world by commenting below.