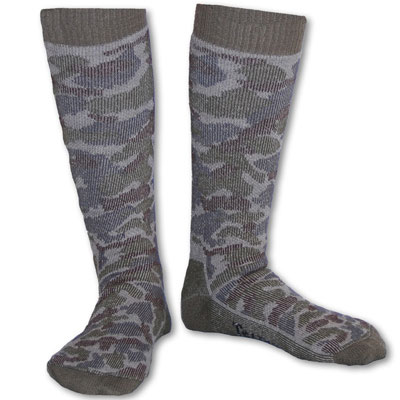 Product: TERRAMAR FULL CUSHION CAMO HUNTING SOCKS 2-PACK
Regular Retail Price: $19.99
Camofire Price: $9.25 – 54% OFF
Description:
The Terramar full cushion hunting sock is a very comfortable and durable full cushion sock for long days on the trail or just as good for added warmth in a treestand. The material make up includes Acrylic, Nylon, Merino and Spandex for a very soft blend that we've found comfortable after miles and miles elk hunting.
The sock has arch support weave along with a good cushion along the bottom for added durability and comfort. An anti-microbial treatment will help eliminate the odors that may give you away. The socks are designed to keep your feet dry, comfortable and warm all day long and from our experience that rings true.
—
Got something to say about the TERRAMAR FULL CUSHION HUNTING SOCK? Tell the world by commenting below.