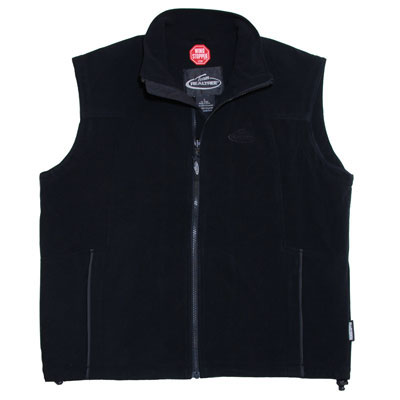 Product: TEAM REALTREE WINDSTOPPER CAMP VEST
Regular Retail Price: $99.95
Camofire Price: $39.99
Description:
A good fleece vest can help to increase your core temperature dramatically and keep you warm on a cold day but one with Windstopper by Gore Gore (the folks that brought you Goretex) changes the entire game. The TEAM REALTREE WINDSTOPPER CAMP VEST is your best friend when cold northerly winds can cut through regular fleece and chill you to the bone. When hunting it's the difference between sitting in a tree stand for 30 minutes or 3 hours. With this vest you're invincible against the wind and that's worth putting the title in ALL CAPS! It's more of an athletic fit that is comfortable over a button up shirt or a long sleeve but won't be baggy.
—
When I told my buddy Justin this afternoon that we were putting this vest on tonight he said "Windstopper is the BOMB!" I couldn't agree more. Soft fleece and wind stopping power? Another no brainer.
Got something to say about this vest? Comment below.