Max 4 Glomitt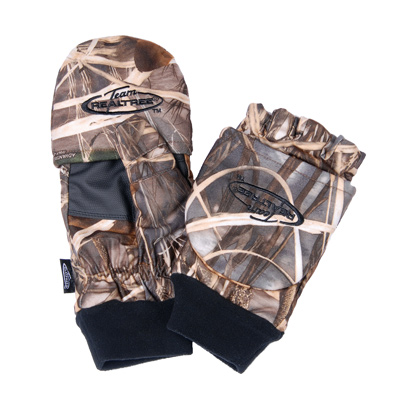 AP GRAY HD Glomitt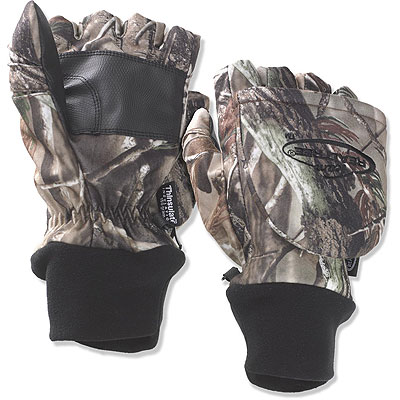 Product: TEAM REALTREE WINDSTOPPER CAMO GLOMITT
Regular Retail Price: $39.95
Camofire Price: $14.98 – 62% OFF
Description: The glomitt – a glove and mitten in one. Sure, mittens may not be cool unless you're an Eskimo but the truth is they are warm. Then again, that trophy buck will be long gone if you're trying to pull the trigger with a mitten on.
The best of both worlds is the Realtree Windstopper hunting glomitt which has the warmth of a mitten with the dexterity of a glove.
The mitten cover extends over the fingerless glove but when you're ready to pull the trigger it will secure to the back of the glove using a strong magnet. Windstopper from Gore keeps your hands from feeling the wind chill and the 150-gram Thinsulate™ Insulation will keep you warm all day in the duck blind or tree stand.
Make no mistake, you'll never regret grabing the glomitt!
—
At first I wasn't sure what to think about the glomitt but the more I checked it out the more I liked it. A few hours into a duck hunt it's nice to pull the flap over my fingers and then push it back when a group of ducks set their wings.
Got something to say about the glomitt? Comment below.