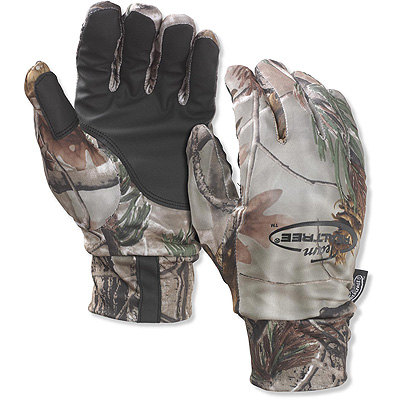 AP Gray HD
Product: TEAM REALTREE STRETCH CAMO GLOVE
Regular Retail Price: $49.95
Camofire Price: $16.25 – 67% Off
Description:
Sitting in a duck blind or in a tree stand with frozen, wet and cold hands will end your day in a hurry. You need a windproof and waterproof glove that gives you the ability to pull the trigger without any loss of dexterity.
With the Team Realtree Stretch Camo Glove it's a guarantee that you'll be toasty warm and dry. A Gore-Tex glove insert that is waterproof keeps hands dry while maintaining breathability and Thinsulate insulation from 3M gives you added warmth without the bulk.
The outer stretch layer and a leather palm combine to give you great dexterity.
Truth of the matter is these gloves are tough enough for any cold weather activity where performance is key. When it comes to hands and hunting, don't mess around with wimpy gloves.
—
Got something to say about the TEAM REALTREE STRETCH CAMO GLOVES? Tell the world by leaving a comment below.