THE LINE UP:
We've got 3-4 deals in the line up today. Watch the timer on the Camofire homepage for each deal to change, that is unless one sells out the next deal will show up.
The deals for today are:
SUREFIRE S2 STRATUM FLASHLIGHT (52% off)
LEUPOLD RX 1000 RANGEFINDER (38% off)
ROCKY BROADHEAD GORETEX HUNTING BOOT (67% off)
VANGUARD MG-2 ALUMINUM TRIPOD (63% off)
BADLANDS ATV FENDER BAG SET (53% off)
Today's First Deal: SUREFIRE S2 STRATUM FLASHLIGHT
Suggested Retail Price: $165.00
Camofire Price: $79.00 – 52% OFF
SILVER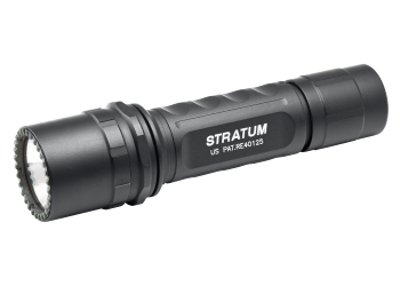 Description:
The sleek, versatile Surefire S2 Stratum provides three output levels from one compact LED light. For a map reading light, click once for a 5-lumen output, turn it off and click again for 50 lumens of output which is great for navigating through dark woods, lastly turn it off and click one more time to reach maximum output, the brilliant 150 lumen beam provides maximum reach in the darkest conditions. A virtual indestructible LED emitter regulates to maximize output and runtime.
Featuring a smooth aerospace aluminum body with a Mil-Spec hard-anodized finish and a impact resistant window, the Stratum is tough, reliable, powerful, and works great for any lighting need.
—
Got something to say about the SUREFIRE S2 STRATUM FLASHLIGHT? Tell the world by commenting below.