THE LINE UP:
Today we've got 3 items in the line up. Watch the timer on the Camofire homepage for each item to change, that is unless one sells out the next shooter will show up.
The deals for today are:
SUREFIRE E2E EXECUTIVE FLASHLIGHT (52% off)
HIDEAWAY BIG GAME QUARTER BAG 4-PACK (50% off)
BROWNING LOGO YOUTH TEE SHIRT (60% off)
Today's First Shooter: SUREFIRE E2E EXECUTIVE FLASHLIGHT
Suggested Retail Price: $105.00
Camofire Price: $49.90 – 52% OFF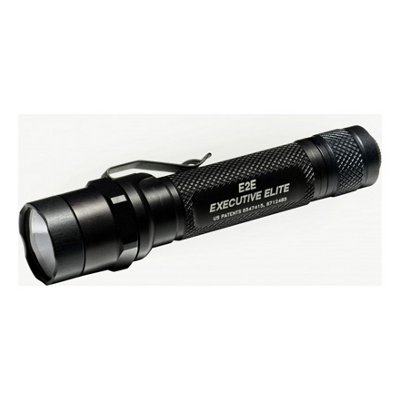 Description:
At 4-1/2" long the SureFire E2E is an amazingly powerful pocket flashlight for any circumstance. Just as bright as a 4 D cell flashlight this little wonder features a hard anodized aluminum housing with a Pyrex lens and a steel pocket clip. For momentary lighting depress the tailcap, but for constant light just twist the flashlight. The tailcap features a locking device to avoid accidental activation. Equipped with 2 lithium batteries the E2E Executive flashlight by SureFire is ready for action.
—
Got something to say about the SUREFIRE E2E EXECUTIVE FLASHLIGHT? Tell the world by commenting below.