CAMOFIRE RELOADED!
We've got number of hunting deals coming your way today that will be at 40%-70% off, featuring deals from STEALTH CAMO, EASTON, BALD GUYS CALLS, ROCKY, KERSHAW and KLYMIT to name a few. Be sure to check out all of the Reloaded deals available. Get ready to pull the trigger!
Some of the Camofire Reloaded deals for today will include(not in this particular order):

STEALTH CAM CORE INFRARED TRAIL CAMERA
CORE4ELEMENT 2012 PIVOT 1/4 ZIP TOP
BALD GUYS CALLS DIRTY CLUCKER GOOSE CALL
KLYMIT STATIC V INSULATED FULL SIZED SLEEPING PAD
HARD CORE FLAG T-SHIRT
ROCKY L2 ATHLETIC MOBILITY PRIMALOFT 400 GRAM INSULATED BOOT
SITKA 90% PANT
REDINGTON LINK 4 PIECE FLY ROD W/ CASE
FLEXTONE BONE COLLECTOR BONE BUSTER COMBO PACK
SOG SEAL PUP ELITE BLACK TINI FIXED BLADE KNIFE
EASTON QUICKDRAW SLING PACK
LANSKY 4 ROD DELUXE TURN BOX SHARPENER
KERSHAW BLACK HORSE II HUNTING KNIFE
TOXIC FIXED BLADE BROADHEAD 3-PACK
KERSHAW CAMP 14in MACHETE
SHIELD SAFETY HUNTERS ADDITION FIRST AID PACK
REDINGTON SONIC-PRO PANT WADER
THE BACKSIDE T-8 2 PERSON BACKPACKING TENT
KLYMIT CUSH INFLATABLE BACKCOUNTRY PAD
ROCKY L2 PERFORMANCE MOBILITY LOGO HOODIE
ROCKY L2 ATHLETIC MOBILITY 6 in. GORE-TEX HUNTING SHOE
…and many more deals!
Today's First Shooter – STEALTH CAM CORE INFRARED TRAIL CAMERA
Suggested Retail Price: $119.99
Camofire Price: $56.99 – 53% OFF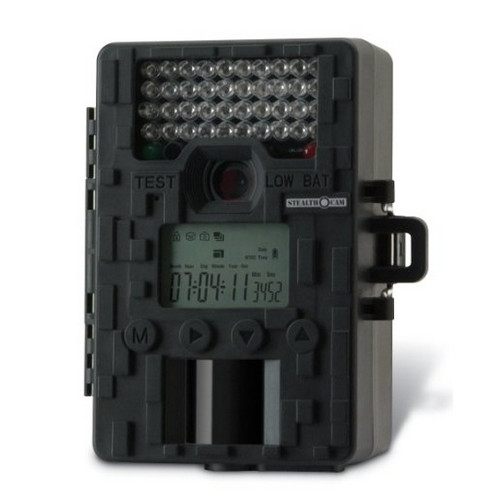 Stealth Cam changed the game with the super small and reliable CORE Trail Camera. Designed with TRIAD Technology which incorporates three features; video, still imagery and time lapse into one complete package. The video setting is capable of 10, 20, 30, 60 or 90 seconds video recording with audio.
The two resolution still imagery offers a 3MP or 1.3MP setting with the Time Lapse function. The CORE is an ultra-compact camera that is easy to conceal and secure in the woods since it is undersized and equipped with a 4-digit security code system. The fast, one second trigger speed is sure to catch game on the move, featuring burst mode that can capture up to 9 images per triggering.
The 40 IR emitters have a range of 50 feet and will deliver excellent quality pictures at night or during low light times of the day. Don't let the CORE's miniature package fool you, this camera is rugged, weather proof and reliable enough for use in all weather conditions to make your hunts a success.
—
Got something to say about the STEALTH CAM CORE INFRARED TRAIL CAMERA? Speak your mind by commenting below.