THE LINE UP:
Today we've got 4-5 deals in the line up as we Rapid Fire through them. Watch the timer on the Camofire homepage for each item to change. If one sells out the next shooter will show up.
The hunting deals for today are:
SPYPOINT TINY TRAIL CAMERA (50% off)
LORPEN H2C COOLMAX HIKING SOCKS 2-PACK (65% off)
BROWNING 1878 LOGO LONG SLEEVE T SHIRT (60% off)
TEAM REALTREE BUTTON UP WINDSTOPPER SHIRT (80% off)
KERSHAW INDIAN FORD POCKET KNIFE (61% off)
Today's First Shooter – SPYPOINT TINY TRAIL CAMERA
Suggested Retail Price: $249.99
Camofire Price: $125.00 – 50% OFF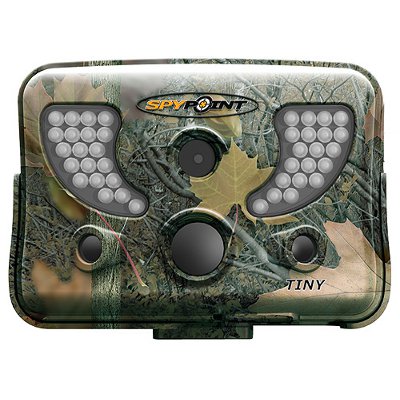 Description:
The Tiny Spypoint Trail Camera may be small in stature but this unit most definitely is not lacking on features. With a 5 zone front sensor and 2 side zone sensors this unit offers nearly 180 degrees of motion detection and will snap a picture of that trophy animal as they try to sneak by. Featuring a detachable sliding mount for easier handling and maintenance in the field and a built in 2" LCD menu this camera is very simple to operate.
Offering color pictures by day and black and white pictures by night the Tiny has multi-shot mode which will give you up to 6 pictures per detection. The external memory takes up to a 32 GB SD/SDHC card and the unit can be powered by 6 AA batteries which are not included. With an adjustable distance detection sensor of 5 to 50 feet catching a picture of an old wise buck just got easier.
38 infrared Led night light illumination, automatic print of date, time, temperature, and moon phase are other great features this tiny trail cameras boasts and provides.
—
Got something to say about the SPYPOINT TINY TRAIL CAMERA? Tell the world by commenting below.