CAMOFIRE RELOADED
We've got a number of hunting deals coming your way today that will be at 40%-70% off, featuring hunting gear from SPYPOINT, PRINCETON TEC, LANSKY, SOG, CORE4ELEMENT just to name a few. Be sure to use the arrows to check out all of the Reloaded deals available. Get ready to pull the trigger!
Some of the Camofire Reloaded deals for today will include(not in this particular order):

SPYPOINT TINY-W2 TRAIL CAMERA
BADLANDS TRANSIT HUNTING DUFFEL
CORE4ELEMENT ELEMENT JACKET
SPYPOINT TINY-D 8.0 MP TRAIL CAMERA
CORE4ELEMENT ELEVATION JACKET
KERSHAW SKEETER I
PRINCETON TEC REMIX 125 LUMEN HEADLAMP
ROCKY BEARCLAW 3D GORETEX INSULATED HUNTING BOOT
BROWNING HELLS CANYON FULL THROTTLE JACKET
SMITH'S COMPACT ELECTRIC KNIFE SHARPENER
LANSKY BOWSHARP BOWHUNTER TOOL
SOG TRIDENT ASSISTED OPENING KNIFE
…and many more deals!
Today's First Shooter – SPYPOINT TINY-D 8.0 MP TRAIL CAMERA
Suggested Retail Price: $249.99
Camofire Price: $129.99 – 48% OFF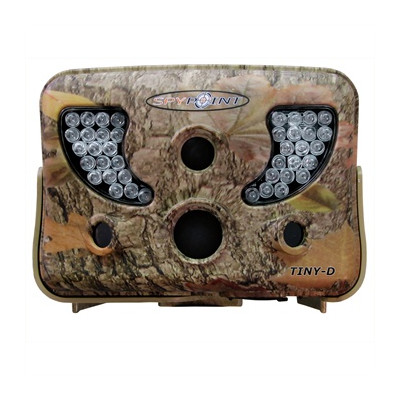 Though small in stature the Spypoint Tiny-D 8.0 MP Trail Camera is huge with features. With the 8 megapixel picture quality this trail camera captures amazing picture quality allowing you to see even the smallest of details. 38 infrared LED emitters help to capture amazing black and white night time images. Not only will the Tiny-D take amazing pictures, it also records great videos from 10-90 seconds.
The time-lapse mode and multi-shot mode give you the option on how you want pictures to be taken. On each image the date, time, moon phase, and temperature are stamped to show you exactly what was going on when the picture was snapped. Whether you backpack into an area or have the capability of driving the Spypoint Tiny-D Trail Camera is the trail camera for you.
—
Got something to say about the SPYPOINT TINY-D 8.0 MP TRAIL CAMERA? Speak your mind by commenting below.