TODAY'S RAPID FIRE LINE UP
Today we have 5 deals coming your way. Deals may go fast and will either sell our or will go until the timer reaches zero, after which the next hunting deal will arrive. Get ready to pull the trigger!
Some of the hunting deals for today will include:

SPYPOINT TINY-D 8.0 MP TRAIL CAMERA (48% off)
VANGUARD ALTA+ 253CT CARBON FIBER TRIPOD AND PH-21 PAN HEAD SET (57*% off)
CARBON EXPRESS CARBRA-MAX STABILIZER (52% off)
VOLCANO LITE BACKPACKING STOVE AND POT COOK SET (42% off)
NIKON FIELDSCOPE ED 25-75×82 SPOTTING SCOPE (54% off)
Today's First Shooter – SPYPOINT TINY-D 8.0 MP TRAIL CAMERA
Suggested Retail Price: $249.99
Camofire Price: $129.99 – 48% OFF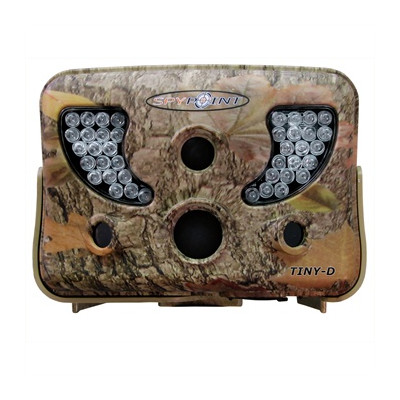 Description:
Though small in stature the Spypoint Tiny-D 8.0 MP Trail Camera is huge with features. With the 8 megapixel picture quality this trail camera captures amazing picture quality allowing you to see even the smallest of details. 38 infrared LED emitters help to capture amazing black and white night time images.
Not only will the Tiny-D take amazing pictures, it also records great videos from 10-90 seconds. The time-lapse mode and multi-shot mode give you the option on how you want pictures to be taken. On each image the date, time, moon phase, and temperature are stamped to show you exactly what was going on when the picture was snapped.
Whether you backpack into an area or have the capability of driving the Spypoint Tiny-D Trail Camera is the trail camera for you.
—
Got something to say about the SPYPOINT TINY-D 8.0 MP TRAIL CAMERA? Speak your mind by commenting below.