THE LINE UP:
We've got 3-4 deals in the line up today. Watch the timer on the Camofire homepage for each deal to change, that is unless one sells out the next deal will show up.
The deals for today are:
SPYPOINT IR-8 COMPACT GAME CAMERA (46% off)
CRKT ELISHEWITZ ANUBIS KNIFE (68% off)
PROLINE HIDDEN TRAIL 1000 GRAM RUBBER BOOT (55% off)
Today's First Deal: SPYPOINT IR-8 COMPACT GAME CAMERA
Suggested Retail Price: $349.99
Camofire Price: $189.99 – 46% OFF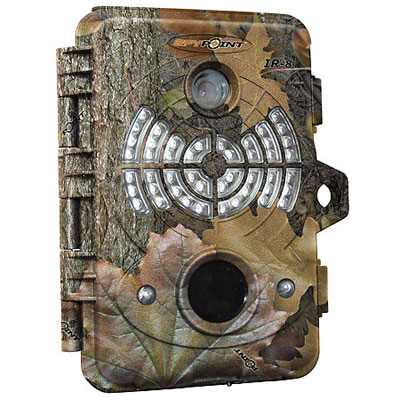 Description:
SPYPOINT cameras combines quality pictures with the shortest IR LED flash time on the market. This little gem, the IR-8, takes all of their technology and packages it into a smaller 5″x7″ frame, giving you the ability to carry more cameras into the woods and spend less on batteries as the IR-8 runs on AA batteries. It is a very simple to use camera with a clear and easy to navigate menu, seen on the 2.4″ built in viewing screen. The lens quality provides top resolution so you'll know exactly how many tines that 340 bull elk has. It's motion detection lens has 5 detection zones up to 45′ away. These 5 zones help trigger the camera faster and increase the angle of detection so there are more game and less blank photos on your SD card. Going small never felt better than with the SpyPoint IR-8 game camera.
—
Got something to say about the SPYPOINT IR-8 COMPACT GAME CAMERA? Tell the world by commenting below.