CAMOFIRE RELOADED
We've got number of hunting DEALS coming your way from brands like SPYPOINT, SOG, NIKON, CORE4ELEMENT and more. Some deals will last longer than others so be sure to use the arrows to check out all of the Reloaded deals available. Get ready to pull the trigger!
Some of the Camofire Reloaded deals for today will include(not in this exact order but pretty close):

SPYPOINT IR-7 INFRARED TRAIL CAMERA (40% off)
SOG TRIDENT DIGI CAMO ASSISTED OPENING KNIFE (64% off)
SOG TRIDENT ASSISTED OPENING KNIFE (65% off)
MINOX 10×42 GERMAN BL BINOCULAR (40% off)
MOTHWING PEAK ENDURANCE BOXER (52% off)
NIKON PROSTAFF 16-48×65 CAMO SPOTTING SCOPE (49% off)
NIKON PROSTAFF 20-60×82 SPOTTING SCOPE(50% off)
ROCKY HYBRID INSULATED LEVEL 2 PERFORMANCE JACKET (52% off)
SIMMONS PRO HUNTER 7MP NIGHT VISION TRAIL CAMERA (58% off)
CORE4ELEMENT TORRENT RAIN PANT (41% off)
EASTON ST EPIC REALTREE HD N-FUSED ARROWS (40% off)
TIMBER HAWK HATCH BACK FANNY PACK (53% off)
CORE4ELEMENT TORRENT RAIN JACKET (40% off)
CORE4ELEMENT MERINO 190 CREW TOP (30% off)
…and many more deals!
Today's First Shooter – SPYPOINT IR-7 INFRARED TRAIL CAMERA
Suggested Retail Price: $199.99
Camofire Price: $119.99 – 40% OFF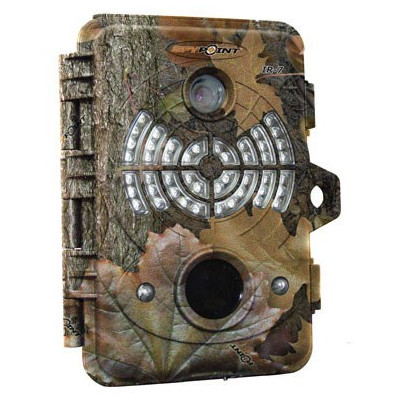 The SpyPoint IR-7 Trail Camera is extremely compact and will capture amazing images at all hours of the day. It captures 7.0 MP color pictures by day and black and white images at night. It features a removable internal camera so you can take the camera out and check progress while sitting in your stand.
You can set it to record videos with sounds for 10-90 seconds. The Multi-shot mode allows the camera to take up to 4 pictures per trigger. Operated by 6 AA batteries the IR-7 lasts a long time and can accept up to a 32GB SD Card. On each image there is a date, time and moon stamp to let you know all the info of the picture.
—
Got something to say about the SPYPOINT IR-7 INFRARED TRAIL CAMERA? Speak your mind by commenting below.