THE LINE UP:
Today we've got 4-5 deals in the line up as we Rapid Fire through them. Watch the timer on the Camofire homepage for each item to change. If one sells out the next shooter will show up.
The deals for today are:
SOG VULCAN FIXED BLADE KNIFE (56% off)
SITKA JETSTREAM HAT (35% off)
TOOL LOGIC SL KNIFE with PLIERS (77% off)
APEX GEAR AXIM 4 PIN BOW SIGHT (52% off)
CYCLOPS 1 WATT RECHARGEABLE LED LANTERN 2-PACK (53% off)
Today's First Shooter: SOG VULCAN FIXED BLADE KNIFET
Suggested Retail Price: $285.00
Camofire Price: $114.95 – 60% OFF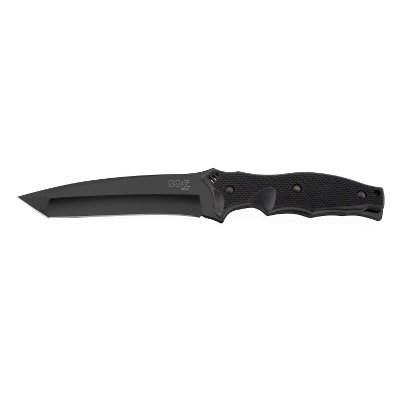 Description:
The SOG Vulcan Fixed Blade Knife is one of SOG's most impressive and special knives. What makes it so special is its complex blade shapes and grinds that require the finest attention to detail. Each side of the knife has three separate grinds that come together to make a strong powerful knife. This knife is a workhorse and can be used for survival or daily camp chores. The VG-10 blade has a reverse curve which once again shows off extreme craftsmanship.
The full tang blade is clad with glass-reinforced nylon (GRN) scales that are textured to ensure a powerful grip. With on overall length of 10.43" and a blade length of 5.3" the SOG Vulcan Fixed Blade Knife is a do all knife that won't let you down.
—
Got something to say about the SOG VULCAN FIXED BLADE KNIFE? Tell the world by commenting below.