DOUBLE HEADER Today we're running 2 items and each will go for 12 hours or until the first one sells out then the second one will start.
Today's Double Header
SOG TWITCH II KNIFE (54% off)
SUREFIRE G3 LED FLASHLIGHT (49% off)
Today's Featured Deal: SOG TWITCH II KNIFE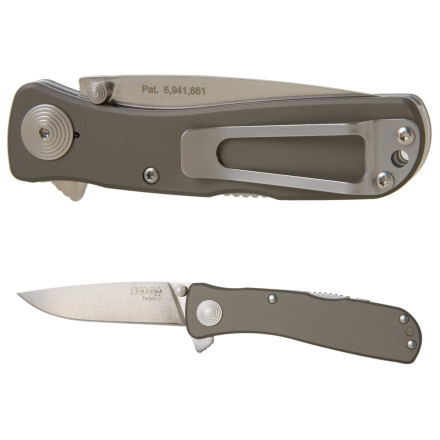 Suggested Retail Price: $70.00
Camofire Price: $32.49 – 54% OFF
Description:
The introduction of yet another great knife from Spencer Frazer, the Twitch II. A Twitch of your finger or thumb is all that you need to engage this solid knife. This new concept in pocket knives will change your idea of what a lock back knife can be. Invented by Spencer Frazer, the Twitch features a pass-through lockbar from which the "kick" of the blade sticks through. By pressing on the "kick", one is able to initiate the opening of the blade. SOG Assisted Technology (S.A.T.™) then takes over to assist the full opening and solid lock up of the knife.
The S.A.T. mechanism helps propel the blade open once the operator has initiated the one-handed opening action. They're fast as lightning, safe, and provide an extremely strong blade lock. This opening action is uniquely different from all others with its fast start and power curve throughout the movement of the blade. The drop point, stainless steel blade is "SOG Sharp", like all SOG knives. There is even a safety built in to lock the blade closed for extra security. The Twitch II is one of those knives that stands in a league of its own.
VIDEO REVIEW

—
Got something to say about the SOG TWITCH II KNIFE? Tell the world by commenting below.