Today's First Deal: SOG TRIDENT DIGI CAMO KNIFE – Available in two blade configurations
Suggested Retail Price: $124.25
Camofire Price: $54.67 – 56% OFF Retail
Partially Serrated Blade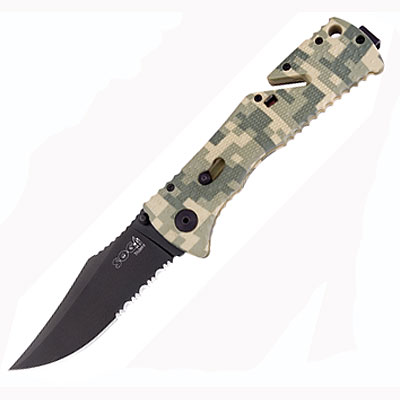 Tanto Blade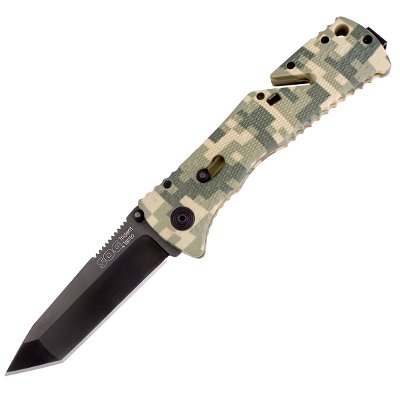 Description:

At just over 3 ounces the SOG Trident may be lightweight in feel but it's a heavyweight in performance and features. It uses their well-proven means of delivering a knife blade to the open position with S.A.T. (SOG Assisted Technology™). And by using the patent pending Arc-Actuator™, the Trident knife locks stronger and releases easier than the competitors. There is also a built-in safety to lock the blade closed so that the assisted opening doesn't happen without reason or purpose.
What also makes the Trident so unique is the patent pending Groove™ in the handle, which allows you to cut paracord, fishing line, etc. without having to open the blade. The handle also includes a Digi-Grip™ variable pattern for coarser grip in areas that require it. The bayonet style clip is easily switched for right/left hand carry or removed for pouch storage. This knife is not only great for hunting but makes an all purpose quality knife for every day use.
—
Got something to say about the SOG TRIDENT DIGI CAMO KNIFE? Tell the world by commenting below.