TODAY'S CAMOFIRE LINE UP
Since most every day is a Black Friday type of day here on Camofire you may be used to the best deals in hunting, but we are making sure each deal today is better than you've seen it before. Today we have 4-5 deals in the line up. The deals will go fast so get ready to pull the trigger!
The hunting deals for today will include:
SOG SOGFARI 18 INCH MACHETE (58% off)
ZEISS CONQUEST 10X40 T* ABK BINOCULARS (40% off)
LIBERTY BOTTLE WORKS PULL THE TRIGGER ALUMINUM WATER BOTTLE (65% off)
CRKT KOMMER'S BIG EDDY II FILLET KNIFE WITH SHEATH (63% off)
ROCKY SILENT HUNTER 1/4 ZIP SHIRT (60% off)
Today's First Shooter – HUNTER'S SPECIALTIES SILENCER TURKEY BOX CALL
Suggested Retail Price: $33.00
Camofire Price: $13.99 – 58% OFF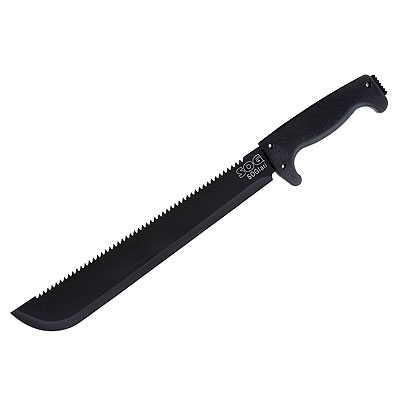 Description:
SOG machetes are exciting additions to the SOG family. Its not should I have a machete but which size will work for me. Machetes are one of the more useful edged tools in the world, ideal for clearing brush, blazing trails, chopping wood, making shelters and more uses than you can list.
Careful attention has been given to the SOGfari to make sure that the weight was right and the handles were comfortable for extended use. Whip them through the air and hear them sing. SOG added a real working saw on the back of the blades with teeth that cut deep. Extended out of the back of the handle is a spiked tang for pounding and scraping. There are even holes in the handle to mount lanyards. SOGfari… the go to tool for survival, exploration and adventure!.
—
Got something to say about the SOG SOGFARI 18 INCH MACHETE? Speak your mind by commenting below.