THE LINE UP:
Today we've got 4-5 items in the line up today. Watch the timer on the Camofire homepage for each item to change, that is unless one sells out the next shooter will show up.
Some of the items for today are:
SOG SOGFARI 13 INCH MACHETE (56% off)
ROCKY WOMENS SILENT HUNTER GORETEX BOOTS (54% off)
CROSMAN CENTERPOINT 4-16×40 RIFLE SCOPE (60% off)
SOG SOGZILLA SMALL KNIFE – TINI BLADE (56% off)
GORILLA GEAR GOBBLER PACK (70% off)
Today's First Shooter: SOG SOGFARI 13 INCH MACHETE
Suggested Retail Price: $27.00
Camofire Price: $11.99 – 56% OFF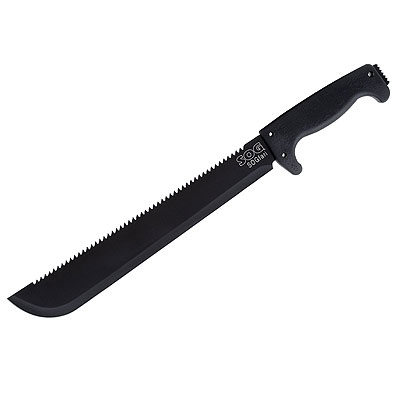 Description:
SOG machetes are exciting additions to the SOG family. Its not should I have a machete but which size will work for me. Machetes are one of the more useful edged tools in the world, ideal for clearing brush, blazing trails, chopping wood, making shelters and more uses than you can list. Careful attention has been given to the SOGfari to make sure that the weight was right and the handles were comfortable for extended use. Whip them through the air and hear them sing. SOG added a real working saw on the back of the blades with teeth that cut deep. Extended out of the back of the handle is a spiked tang for pounding and scraping. There are even holes in the handle to mount lanyards. SOGfari… the go to tool for survival, exploration and adventure!
—
Got something to say about the SOG SOGFARI 13 INCH MACHETE? Tell the world by commenting below.