SOG SALUTE FOLDING KNIFE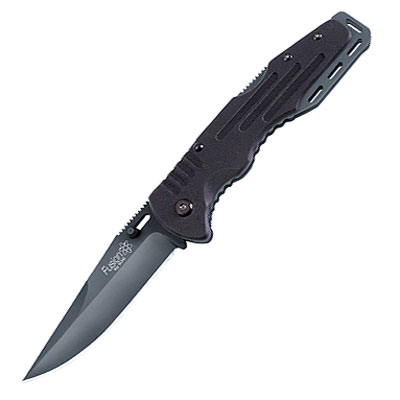 Product: SOG SALUTE FOLDING KNIFE
Regular Retail Price: $50.00
Camofire Price: $22.90 – 54% OFF
Description:
For their first Fusion tactical folder knife SOG wanted something that was progressive and performance driven. The Salute shows that great design can still be affordable. Take the machined G10 handles in combination with scalloped full-length steel liners give it a whole new look. Add a big and solid lockback, smooth as silk operation, and a proven Bowie style blade and you're going to have to look far and wide to match the Salute.
For good measure, throw in the SOG patent-pending new invention- a movable thumb stud so you can personalize the position to match your own hands. All this and you might just be calling the Salute "SIR". Oh yea, they tossed in their trademark low carry bayonet clip for good measure. The Salute lives up to its name and is worthy of carry on any front in the world… including your back yard.
VIDEO REVIEW
This is a very indepth review of the SOG Salute Knife
—
Got something to say about the SOG SALUTE FOLDING KNIFE? Tell the world by commenting below.