Today's First Deal: SOG HAND AXE
Regular Retail Package Price: $51.75
Camofire Price: $24.75 – 52% OFF Retail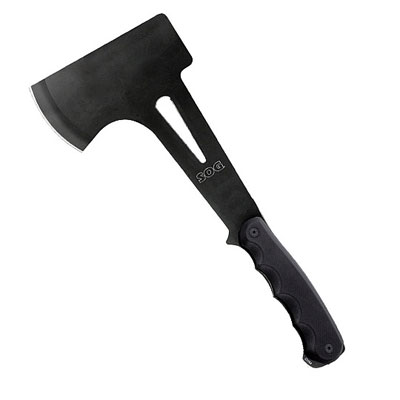 Description:
With its simple and genuine utilitarian design, the SOG Hand Axe will perform as a wilderness back pack essential tool as well as a camp, truck and preparedness tool. It's thinner in the body and head than your typical hand axe so that it'll fit well into storage but don't be fooled, it tougher than nails. SOG opted to include G10 scales on the handles for a more aggressive grip that feels very solid in the hand with a swing weight that is comfortable and natural.
It comes with a bomber nylon sheath that won't come off accidentally. With enough weight at 18 ounces, it'll make short order of camp chores but won't punish you when carrying it on extended adventures into the backcountry where you'll be so very glad you had it along.
—
Got something to say about the SOG HAND AXE? Tell the world by commenting below.