THE LINE UP:
Today we've got 4-5 deals in the line up. We will Rapid Fire through them every few of hours so be sure to watch the timer on the Camofire homepage for each item to change. If one sells out the next shooter will show up.
The hunting deals for today will include:
SOG FIELD PUP KNIFE WITH LEATHER SHEATH (58% off)
FENIX LD10 LED FLASHLIGHT KIT (51% off)
VICTORINOX SPARTAN AND CLASSIC POCKET KNIFE COMBO SET (52% off)
SOG TRIDENT MINI ASSISTED OPENING KNIFE (55% off)
SPYPOINT PRO-X PLUS TRAIL CAMERA (56% off)
Today's First Shooter – SOG FIELD PUP KNIFE WITH LEATHER SHEATH – Available in Silver and Black
Suggested Retail Price: $62.25
Camofire Price: $24.99 – 58% OFF
Silver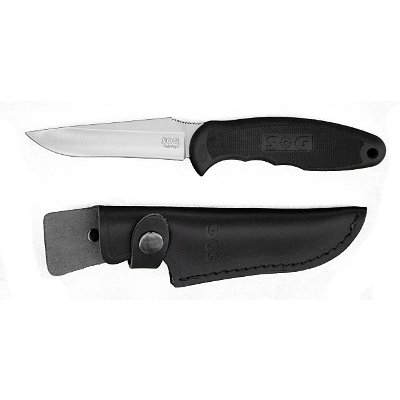 Black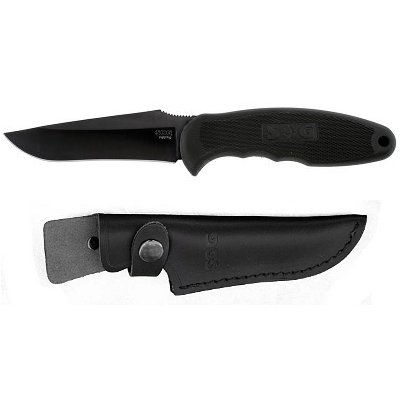 Description:
Looking for that perfect fixed blade knife for big game and fish cleaning that won't slip in your hand when wet and feels like it was built by hunters for hunters? Welcome to the Field Pup from SOG. It's a beautiful knife with its high gloss satin finish, typically found only on very expensive knives.
It's the right size and weight, and you'll know it the moment you grip it in your hand. It's comfortable to use with its slightly yielding Kraton molded handle that form fits the full tang blade. SOG's trademarked finger grips are combined with aggressive thumb notches on the back of the blade, making the Field Pup a real working knife. The blade is also protected by a very nice streamlined leather sheath.
The Field Pup can be seen in the Prepared to Survive DVD that was produced by Lifeview Outdoors. Even though it's a movie star of a knife, it's right at home in a hunting pack or truck for any use the outdoors can serve up.
—
Got something to say about the SOG FIELD PUP KNIFE WITH LEATHER SHEATH? Tell the world by commenting below.