THE LINE UP:
Today we've got 3-4 items in the line up today. Watch the timer on the Camofire homepage for each item to change, that is unless one sells out the next shooter will show up.
Some of the items for today are:
SOG DELUXE POCKET POWER PLIER MULTITOOL (58% off)
BLACKS CREEK BONE COLLECTOR 1.3 DAY PACK (48% off)
CRKT TINY TIGHE BREAKER ASSISTED OPENING (65% off)
TEAM REALTREE GORE-TEX UPLAND GAME PANTS (76% off)
BADLANDS ATV FRONT RACK TRUNK BAG (56% off)
Today's First Shooter: SOG DELUXE POCKET POWER PLIER MULTITOOL
Suggested Retail Price: $77.75
Camofire Price: $32.91 – 58% OFF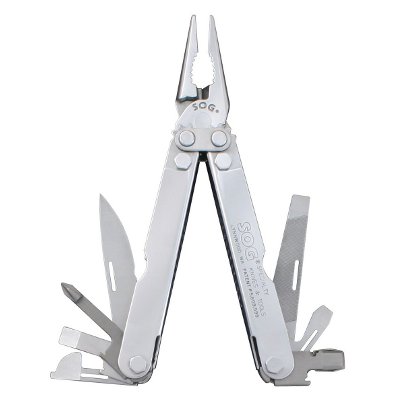 Description:
In the field anything can happen to equipment, having a tool capable of achieving many tasks can be a lifesaver. SOG's Deluxe Pocket PowerPlier is packed with essential tools that include pliers/grippers, wire cutters, partially serrated blade, small/large screwdrivers, Phillips screwdriver, ¼ – inch socket drive, medium screwdriver, three sided file, can opener, bottle opener, awl, rulers, lanyard, and a heavy duty Nylon pouch. SOG's exclusive interlocking gears are a driving force behind the PowerPlier Series tool. With a flip of the wrist this multi-tool opens easily with one hand. They also generate Compound Leverage action with doubles the pliers force with one-time the hand pressure. With SOG's renowned reputation there is no going wrong with the Deluxe Pocket PowerPlier.
—
Got something to say about the SOG DELUXE POCKET POWER PLIER MULTITOOL? Tell the world by commenting below.