THE LINE UP:
Today we've got 3-4 deals in the line up as we Rapid Fire through them. Watch the timer on the Camofire homepage for each item to change. If one sells out the next shooter will show up.
The deals for today are:
SOG FN-10 FOLDING CAMP SAW (52% off)
BROWNING WIND CHILL 700 FILL DOWN JACKET (59% off)
SITKA KELVIN VEST (35% off)
Today's First Shooter: SOG FN-10 FOLDING CAMP SAW
Suggested Retail Price: $25.00
Camofire Price: $11.98 – 52% OFF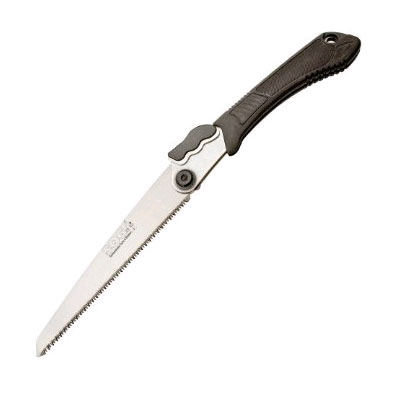 Description:
Having a good saw that you can rely on whether you're cutting limbs to install a treestand or setting up spike camp is a must. In fact, a good saw is an essential piece of your camping gear and even your survival equipment. The longer the saw blade, the easier to use, but the harder it can be to carry with ease.
SOG developed the FN-10 Camp Folding Saw which strikes the perfect balance between the two. The SOG Folding Saw has a 8.25″ blade of hardened and tempered steel that makes short order of branches, small logs, and brush, thanks to wicked sharp teeth.
A comfortable rubber grip handle helps to cut deep and true on each and every pull stroke without compromising grip. The extremely sharp teeth are differentially tempered for long life and work on green as well as hard wood. A lock back design ensures safety and peace of mind as you're sawing as it locks while open and also while closed to prevent accidents. Get the job done right and get on to the hunting thanks to the SOG Folding Saw.
—
Got something to say about the SOG FN-10 FOLDING CAMP SAW? Tell the world by commenting below.