THE LINE UP:
Today we've got 4-5 deals in the line up. We will Rapid Fire through them every few of hours so be sure to watch the timer on the Camofire homepage for each item to change. If one sells out the next shooter will show up.
The hunting deals for today will include:
SOG AURA HUNTING KNIFE (56% off)
CORE4ELEMENT CAMO MERINO 190 BOTTOM (51% off)
RUSSELL APXg2 L2 TUNDRA PANTS (62% off)
TERRAMAR GEO FLEECE 3.0 BASE LAYER BOTTOM (57% off)
Today's First Shooter – SOG AURA HUNTING KNIFE
Suggested Retail Price: $55.00
Camofire Price: $23.99 – 56% OFF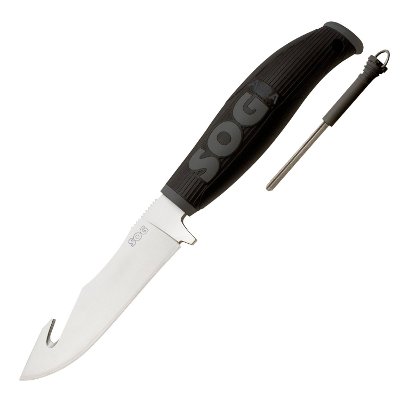 Description:
You know that walking up to your kill means the real work is about to begin, but you'll be one happy hunter knowing the Aura Hunting Knife with its 5″ straight edge gut-hook fixed blade is in your pack, ready for action. With a wicked sharp stainless steel blade, the designers at SOG build the Aura from taking the traditional concept of the hunting knife through an evolution, giving it a feel and function you can rely upon.
At just over 5 ounces the light weight feel and ergonomic non-slip handle makes for a comfortable grip in nearly any hand. The blade design was adapted to provide the element of safety as well as allowing for greater control. In case the extremely sharp and durable edge requires a touch up in the field you can simply unscrew the carbide sharpener discretely hidden in the back of the handle. Don't forget to pack the Aura on your next hunting trip and when you harvest you'll make quick work of the task at hand.
—
Got something to say about the SOG AURA HUNTING KNIFE? Tell the world by commenting below.