TODAY'S LINE UP:
Today we've got 3-4 deals in the line up. Each will go untile the timer is done or if one sells out the next deal will roll along.
The hunting deals for today will include:
SOG AEGIS MINI ASSISTED OPENING KNIFE (56% off)
SITKA STORMFRONT LITE JACKET – SIZE MEDIUM ONLY! (63% off)
SPYPOINT IR-10 TRAIL CAMERA (50% off)
CORE4ELEMENT PIVOT 1/4 ZIP LONG SLEEVE SHIRT (48% off)
Today's First Shooter – SOG AEGIS MINI ASSISTED OPENING KNIFE
Suggested Retail Price: $80.00
Camofire Price: $34.89 – 56% OFF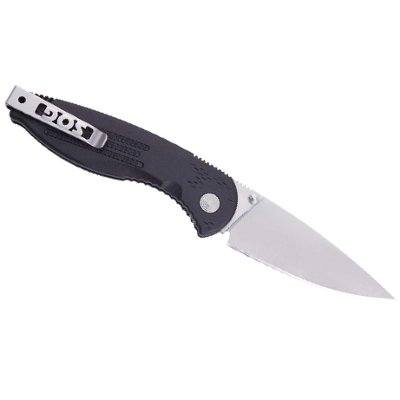 Description:
Aegis, which in Greek means shield or protection, is also the code name for the world's premier integrated air defense system and the sea-based element of the United States Ballistic Missile Defense System. The SOG Aegis mini is part of the SOG premier folder line up that is fully integrated with top end systems. Start to open the knife, and let Aegis finish the action with a bang, using one of the surest assisted technologies (S.A.T.) out there!
Along with the trademark bayonet reversible clip, built in safety with red/ready to go, and checkered DigiGrip™ handles all contribute to make the Aegis a solid knife for any of today's knife uses. With the mini size at 7″ overall length that features a 3″ blade, the Aegis Mini is one of the most suitable every day carry or backpack hunting knifes you'll find.Cover your back with Aegis outdoor or tactical blades.
—
Got something to say about the SOG AEGIS MINI ASSISTED OPENING KNIFE? Tell the world by commenting below.