SMALLS RULE TODAY:
We've got a number of deals in the line up today, with one thing in common – they'll all be small sizes (with a couple of medium sizes thrown in there). If you know anyone that is a size small, the prices will be much lower than ever before. Each item will end when the timer hits zero OR if it sells out before the time is done it'll automatically move on to the next deal. Watch the timer to know when the next deal is coming up.
Deals for today will include:
SITKA JETSTREAM JACKET (60% off)
SITKA CELSIUS JACKET (56% off)
REALTREE 6 POCKET PANTS (75% off)
SITKA CORE CREW BASE LAYER SHIRT (56% off)
TEAM REALTREE LONG SLEEVE SUPPLEX FISHING SHIRT (73% off)
First Deal for Today: SITKA JETSTREAM JACKET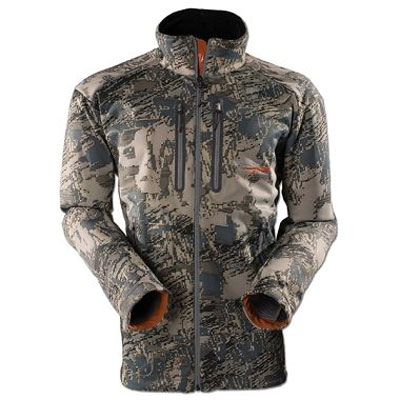 Regular Retail Price: $317.00
Camofire Price: $128.49 – 60% OFF
Description:
Taking comfort and quality construction to the next level is the Jetstream Jakcet from Sitka. It's built with Gore's WINDSTOPPER laminate that is impenetrable by hurricane winds and to make things better it's lined with some of the most plush fleece liner a hunter could imagine. The outer soft shell layer is quiet for when you're moving in for the kill or happen to reach for your optics.
Treated with a DWR finish, the Jetstream will keep you free from most water situations including the late season snows. The Jetstream Jacket is also built with the new Optifade Camo built in partnership with GORE™ patterned after the way that deer and elk and other ungulates see, verses what looks good on the shelf. Wanna disappear along a windy ridgeline and still stay warm? Grab the Jetstream from Sitka
—
Got something to say about the SITKA JETSTREAM JACKET? Tell the world by commenting below.