Before anyone starts up with the "big and tall" jokes, I'm gonna say it – the selection on these base layer pants favor anyone north of a 35″ waist. Hence, the smokin' hot price.
This will be the first of 4 items today. Will it be a Rapid Fire day? Not quite. More like a little warehouse cleanup to get ready for the Thanksgiving-Christmas mayhem that will ensue. Regardless of where things are at we'll move on to the second item around 1pm Mountain Time.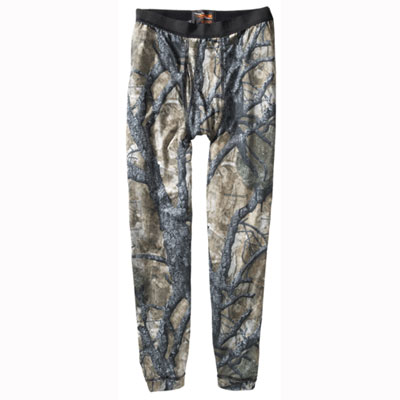 Product: SITKA SUMMIT BASE LAYER PANTS
Regular Retail Price: $57.50
Camofire Price: $19.99 – 65% OFF
Description:
Need a lightweight base layer bottom? Sitka Summit Base Layers are high performance for hunters on the move as they provide a good fit with both moisture control features and scent elimination. Great for most all year long under a pair of pants, these base layers will last for seasons to come. The performance fabric will wick moisture away from your body and dry quickly so you don't get the chills when you stop to glass a big bull elk from the ridge line.
Ditch the old school long johns and get into the Sitka mode.
—
Got something to say about the SITKA SUMMIT BASE LAYER PANTS? Tell the world by commenting below.