SITKA SATURDAY:
If you don't know what Sitka Saturday is, well, you've not been around Camofire long enough. Sitka Saturday is a Rapid Fire back to back deals all day long from Sitka, the premier hunting brand. Below is a list of "most" of the items coming up. There are a couple that we'll slip in. Be sure to also check the extra item as some deals will be in there too. The items will all be based on a timer today, however, remember that if something does sell out it will move on to the next deal, regardless of what the timer says. Some items have limited sizes….we did our best to get the best sizes we could. Hope you enjoy this rare event.
Most of the Sitka items for today are:
SITKA STORMFRONT LITE JACKET (40% off)
SITKA KELVIN JACKET (40% off)
SITKA CELSUIS VEST (44% off)
SITKA TRAVERSE BOTTOM (48% off)
SITKA KELVIN VEST (34% off)
SITKA KELVIN PANTS (41% off)
SITKA STORMFRONT LITE PANT (40% off)
Today's First Shooter: SITKA STORMFRONT LITE JACKET
Suggested Retail Price: $299.00
Camofire Price: $179.49 – 40% OFF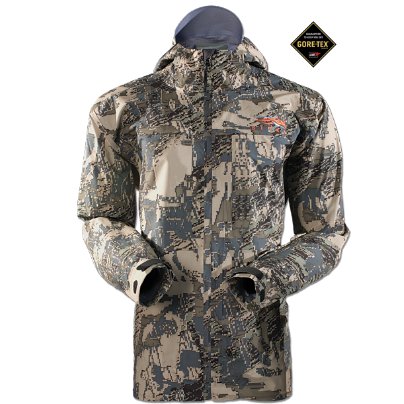 Description:
When the clouds start darkening and rain is a concern, pull the hood up on the Sitka Stormfront Lite Jacket and say bring it on. It is constructed of waterproof, breathable GORE-TEX PacLite material that is sure to keep a hunter dry during a torrential downpour. The seams are microtaped and the zippers are watertight to make certain no water seeps through. The outside shell is finished with a durable water-repellent for added protection. The Stormfront Lite jackets arms are articulated for ease of movement. With adjustable cuffs, the sleeves can be cinched down to keep the sleeve out of the way of a bow string. There are also two convenient chest pockets to keep essential gear at your finger tips. If space and weight is the name of the game the Stormfront Lite Jacket is the ticket, it is extremely lightweight and packable.
—
Got something to say about the SITKA STORMFRONT LITE JACKET? Tell the world by commenting below.