If you've been around Camofire.com for any period of time, then you know exactly what Sitka Saturday/Sunday is all about. If you're new here, read below and remember to hit refresh on your browser to keep up with the back to back Sitka deals all weekend long.
So yes, say hello to SITKA SATURDAY and SITKA SUNDAY. What is is? It's basically where we roll off as many Sitka items in a 48 hour period that we can.
Here's how it works for those of you that are new to Camofire.com.
The first item goes up at 11pm
Once it sells out, the next item will come up again OR it will change items when the timer reaches zero
IF, IF an item goes too long without selling out we'll pull it and put the next item up
We reserve the right to determine how long is too long but if you comment on the forum that it's been "too long" we may listen.
The fun ends at 11pm MST

Saturday

SUNDAY night.
COMBINED SHIPPING
We've grown accustomed to this question and it's getting harder and harder for us to work this out. We had hoped for a solution to be ready for this weekend but alas we didn't get it completed. So, will we combine shipping from the weekend? We will do our best to combine your orders but if we miss one or two please understand that our system is built on wicked fast system and the adjustment for combining orders is very time consuming and is something we will be transitioning to by the month's end. You will still pay the shipping on each order but if we are able to combine the orders then we'll refund the difference from what you originally paid.
Items for the weekend will include (please don't hold us to the order of this list):
SITKA Ascent 14 Pack
SITKA Ascent Pants
SITKA 90% Pants
SITKA Core Crew Shirt
SITKA Traverse Beanie
SITKA Traverse Zip T
SITKA Traverse Bottom
SITKA Nimbus Pants (Jacket will be the extra item with this)
SITKA Celsius Hat
SITKA Celsuis Bibs
SITKA Bivy 45 Pack
SITKA Celsius Vest
SITKA 90% Jacket
SITKA Shooter Gloves
SITKA Celsius Jacket
First Deal for Today: SITKA ASCENT 14 PACK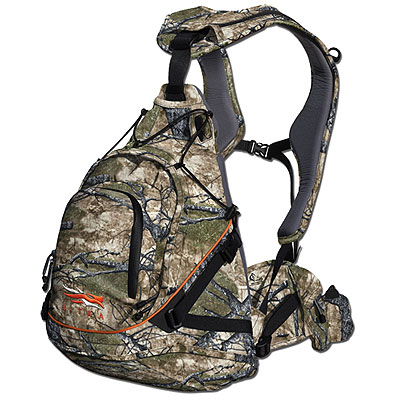 Regular Retail Price: $169.00
Camofire Price: $93.90 – 45% OFF
Good luck and thanks for checking out Camofire.com