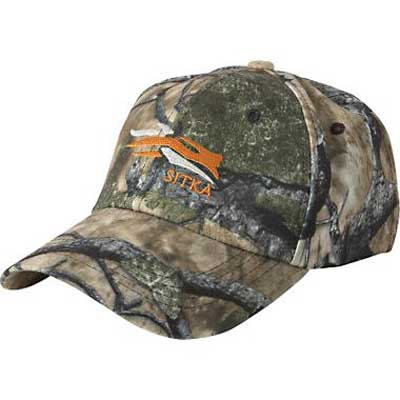 Product: SITKA GEAR TIMBERLINE CAP
Regular Retail Price: $34.95
Camofire Price: $13.25 – 62% OFF
Description:
Ok, so forget what we said about ball caps when we offered the beanie. This ball cap is not your ordinary hat. The Sitka Gear Ball Cap is made with 2 way stretch material so that it will fit most every melon out there, big or small.
The synthetic material is the same as the mountain pant and will dry extremely fast and does not hold moisture like a standard cotton cap. Add to that the abrasion resistant material and it is nearly indestructible.
Set the John Deere cap down and pick up the Ball Cap from Sitka….at least while you're in the hills.
—
Got something to say about the SITKA GEAR BALL CAP? Tell the world by commenting below.