CAMOFIRE RELOADED!
We've got number of hunting deals coming your way today that will be at 40%-70% off, featuring gear from SCOTT, ROCKY, SITKA, BANDED, and MOTHWING to name just a few. Be sure to use the arrows to check out all of the Reloaded deals available. Get ready to pull the trigger!
Some of the Camofire Reloaded deals for today will include(not in this particular order):
SCOTT WOLVERINE BUCKLE STRAP RELEASE
ROCKY PEAKSTALKER 6IN GORETEX LEATHER BOOT
DEAD DOWNWIND NOT JUST LUCK SCENT PREVENTION KIT
STEALTH CAM CORE INFRARED TRAIL CAMERA
SCENTBLOCKER RECON RIP STOP JACKET
SITKA ASCENT JACKET
BANDED IMPACT GUN BAG
GEORGIA BOOT CROSSRIDGE HIKER 6 INCH MOUNTAIN BOOT
LORPEN LIGHT HIKER MERINO WOOL SOCKS
TRUGLO COMPACT RIFLESCOPE W/ RINGS
ROCKY PORTLAND LTT WATERPROOF 400 GRAM INSULATED HUNTING BOOT
THE BACKSIDE T-7 1 PERSON BACKPACKING BIVY SACK
MOTHWING PEAK ENDURANCE SHORT SLEEVE BASE LAYER SHIRT
LONE WOLF MOUNTAINSIDE DROP-POINT KNIFE
CORE4ELEMENT SUMMIT JACKET
ROCKWELL DUCKS AND BUCKS COLISEUM WATCH
ZEISS CONQUEST 4.5-14X50 RIFLESCOPE
CORE4ELEMENT HIGHLINE PANT
BAREBONES FOREST LANTERN
BUCK ERGOHUNTER SELECT GUT HOOK KNIFE
…and many more deals!
Today's First Shooter – SCOTT WOLVERINE BUCKLE STRAP RELEASE
Suggested Retail Price: $109.99
Camofire Price: $59.99 – 45% OFF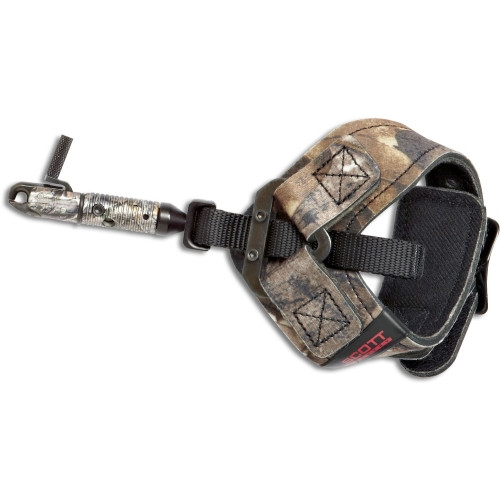 Most archers know that SCOTT makes some of the best releases in the business. They did the same with the SCOTT WOLVERINE RELEASE. This single caliper release was designed to have fewer moving parts, with a crisp activation all in a compact design.
SCOTT has incorporated their hybrid strap with the Wolverine release, that way you get the best of a fold away release, with added stability and minimal torque. This makes it ideal to tuck away your release when going up steep mountain faces, or climbing into your tree stand. The Hybrid (Nylon Strap/Solid Swivel) allows you infinite length plus a 5-hole adjustment. The Wolverine has a whisper-quiet trigger stop and a patented angled jaw design, all to help you be more accurate and quiet in the field.
The buckle strap is quiet, and consistent in the size, making your anchor point the same each time which translates to more accuracy in the field. The SCOTT WOLVERINE BUCKLE STRAP RELEASE is perfect for every hunter, backed by Scott's "Can't Beat It" Guarantee. Make sure to pick one up, you will see yourself become a better shooter thanks to SCOTT.
—
Got something to say about the SCOTT WOLVERINE BUCKLE STRAP RELEASE? Speak your mind by commenting below.