SCENTLOK RIDGE TRACKER BACKPACK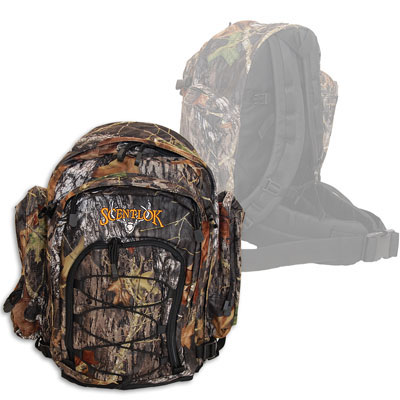 First Item for Today: SCENTLOK RIDGE TRACKER BACKPACK
Regular Retail Price: $89.95
Camofire Price: $40.00 – 56% OFF
Description:
When you're gearing up for a day of hunting, especially when turkey hunting and you'll be in a blind or treestand, you'll want a solid backpack that will carry your gear organized and without a lot of extra weight. The Ridge Tracker backpack from Scent-Lok is a solid performer with just over 2000 cubic inches of space for just about everything you'll need for a day of hunting.
It's the perfect size for a hunting daypack but is also comfortable in most any daypack situation – school, home, in the truck, headed out on a hunt. One large main compartment holds the lions share of the gear while a smaller compartment is ideal for calls, ammo or lunch. Side pouches fit water bottles well or anything else you need to bring along to make the hunt successful.
—
Got something to say about the SCENTLOK RIDGE TRACKER BACKPACK? Tell the world by commenting below.