SCENTLOK LIGHTWEIGHT HUNTING SOCKS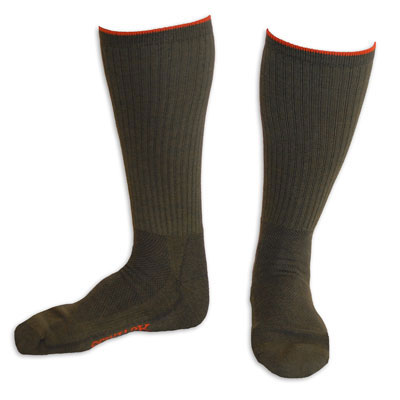 First Item for Today: SCENTLOK LIGHTWEIGHT HUNTING SOCKS
Regular Retail Price: $14.99
Camofire Price: $7.23 – 52% OFF
Description:
Still hunting in white cotton sport socks? If you answered yes, there is a solution. The ScentLok Lightweight Hunting Sock not only provides a ground breaking scent control solution it also gives comfort that will keep you on your feet all day long despite how far and long you hike. ScentLok utilizes a long lasting CoolMax acrylic material treated with their antimicrobial treatment to give your feet what they have long deserved: comfort and odor fighting capabilities.
Their Visa Endurance antimicrobial treatment won't let nasty bacteria and fungi grow which is what creates the locker room odor that not only makes your wife cringe, not to mention that trophy whitetail you've got on your trail cam would be smelling your feet two counties away.
Make your feet happy, your wife happy and put the trophy buck on your wall with a sock that functions for real hunting situations
—
Got something to say about the SCENTLOK LIGHTWEIGHT HUNTING SOCKS ? Tell the world by commenting below.