CANADIAN SHIPPING ANNOUNCEMENT:
Those of our customers who are from Canada, we have rolled out a new shipping service that will reduce the cost of shipping considerably, sometimes nearly half. Your orders will still go through Canada Post for final delivery. The other major change with this is that rather than being charged duties, provincial taxes at the post office or at your door, we are now required to collect that at checkout so you will see this summary at the bottom of the checkout page prior to finalizing your order.
We hope to roll out the combined shipping feature for Canadians very soon and this new shipping method was the first step to getting that done. WE appreciate your feedback and support as we continue to make the site better for all of our North American customers!
THE LINE UP:
Today we've got 4-5 deals in the line up. We will Rapid Fire through them every few of hours so be sure to watch the timer on the Camofire homepage for each item to change. If one sells out the next shooter will show up.
The hunting deals for today will include:
S4GEAR SIDEWINDER ORIGINAL RETRACTABLE TETHER SYSTEM (57% off)
CORE4ELEMENT MERINO 190 BOXER BRIEF (Small and 2XL Only at 60% off)
VANGUARD SPIRIT BINOCULARS (53% off)
BROWNING TORQUE SHORT SLEEVE SHIRT (70% off)
BADLANDS 2200 HUNTING BACKPACK (40% off)
Today's First Shooter – S4GEAR SIDEWINDER ORIGINAL RETRACTABLE TETHER SYSTEM
Suggested Retail Price: $34.99
Camofire Price: $14.99 – 57% OFF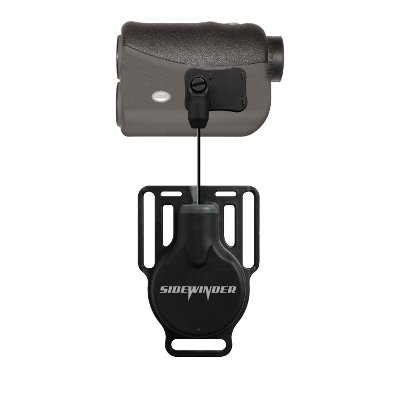 Description:
The S4Gear Sidewinder Original Retractable Tether System is a must have item for any hunter that uses a rangefinder. This little piece of heaven will keep your rangefinder in one place and eliminate the chance of setting it down and forgetting where you left it.
It features a 36" cable in a fully loaded system that is lightweight, silent, and offers a wide range of motion. The ergonomic belt shield fits hip, shoulder, leg, belt, or backpack straps. There is a thermal plastic over-mold cover that absorbs noise from contact with rocks or any other objects.
If you decide you don't want your rangefinder attached the Sidewinder offers a tool-less detach for a quick disconnect. Treat yourself to a little piece of heaven when you purchase the S4Gear Sidewinder Original Retractable Tether System.
—
Got something to say about the S4GEAR SIDEWINDER ORIGINAL RETRACTABLE TETHER SYSTEM? Tell the world by commenting below.