Today's First Deal: S4GEAR SIDEWINDER ION RETRACTABLE TETHER SYSTEM
Regular Retail Price: $44.99
Camofire Price: $24.29 – 46% OFF Retail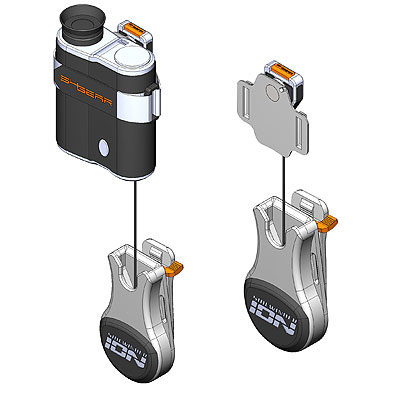 Description:
You just got within shooting distance of that monster buck, you reach down to grab your rangefinder and it's nowhere to be found. The buck senses something is wrong and bounds away leaving you stuck looking for your rangefinder. S4Gear has created a piece of equipment that will help every hunter with their rangefinder problems. The Sidewinder ION is a retractable tether system made especially for rangefinder or other small electronics (phone, radio, or GPS.)
Double sided 3M adhesive interface and an industrial strength security strap locks electronics securely in place to the tether pad. A low-friction, high-tensile strength 36" cable offers a wide range of motion, the cable also offers tether resistance which gives unparalleled stability when ranging one handed. An over-molded coupling post ensures a quiet hook-up between a rangefinder and the ION. The Sidewinder ION can be easily detached from a rangefinder with one hand due to the patent pending quick detach technology.
The ION can be secured to almost anywhere including a waist belt, backpack shoulder strap, or a pocket. The mounting system of the ION also has a rotating clip that can be mounted in 8 different positions. Never again will you see the tail end of that monster buck if you pair your rangefinder with the Sidewinder ION by S4Gear.
—
Got something to say about the S4GEAR SIDEWINDER ION RETRACTABLE TETHER SYSTEM? Tell the world by commenting below.