CONTEST ANNOUNCEMENT
Our new website, BlackOvis.com, has teamed up with Vortex and Zeal outdoors to give away a Browning hunting rifle and scope package! Be sure to get signed up at: http://www.zealoutdoors.com/?p=3432. Winners will be chosen on June 2nd.

TODAY'S RAPID FIRE LINE UP
Today we have 5 DEALS coming your way. Some may go fast and will either sell our or will go until the timer reaches zero, after which the next hunting deal will arrive. Get ready to pull the trigger!
Some of the Camofire deals for today will include:
S4GEAR LOCKDOWN X2 BINOCULAR HARNESS (52% off)
SUREFIRE EAR PRO EP4 SONIC DEFENDER EARPIECES (53% off)
SOG DARK ENERGY 247A LED SUPER BRIGHT FLASHLIGHT (52% off)
BADLANDS IMPACT FLEECE JACKET (50% off)
TIMBER HAWK BACKSTRAP (53% off)
Today's First Shooter – S4GEAR LOCKDOWN X2 BINOCULAR HARNESS
Suggested Retail Price: $59.99
Camofire Price: $29.00 – 52% OFF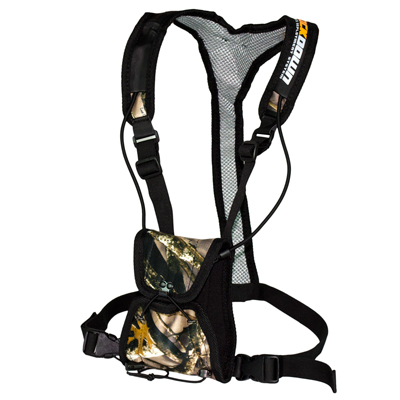 The S4Gear LockDown X2 Binocular Harness is one of the best ways to pack your binoculars in the field. This harness system will keep your binoculars connected and protected. It is designed to distribute the weight of binoculars down your back, eliminating any shoulder or neck tension on long days on the mountain.
The high-performance air weave fabric is used to keep you cool during hot Summer hunts or when wearing multiple layers in colder weather. The Extra Protection Shield is 1/2″ wider than that of the classic LockDown for maximum lens protection for larger binoculars. The harness itself is lightweight and hardly noticeable while on your back and chest. Anti-bounce technology keeps your binocular tight to your body when you move keeping noise to a minimum.
Tension-free glassing lets you draw your binocular to your face in a single motion. Enjoy glassing more than ever before with the S4Gear LockDown X2 Binocular Harness.
—
Got something to say about the S4GEAR LOCKDOWN X2 BINOCULAR HARNESS? Speak your mind by commenting below.